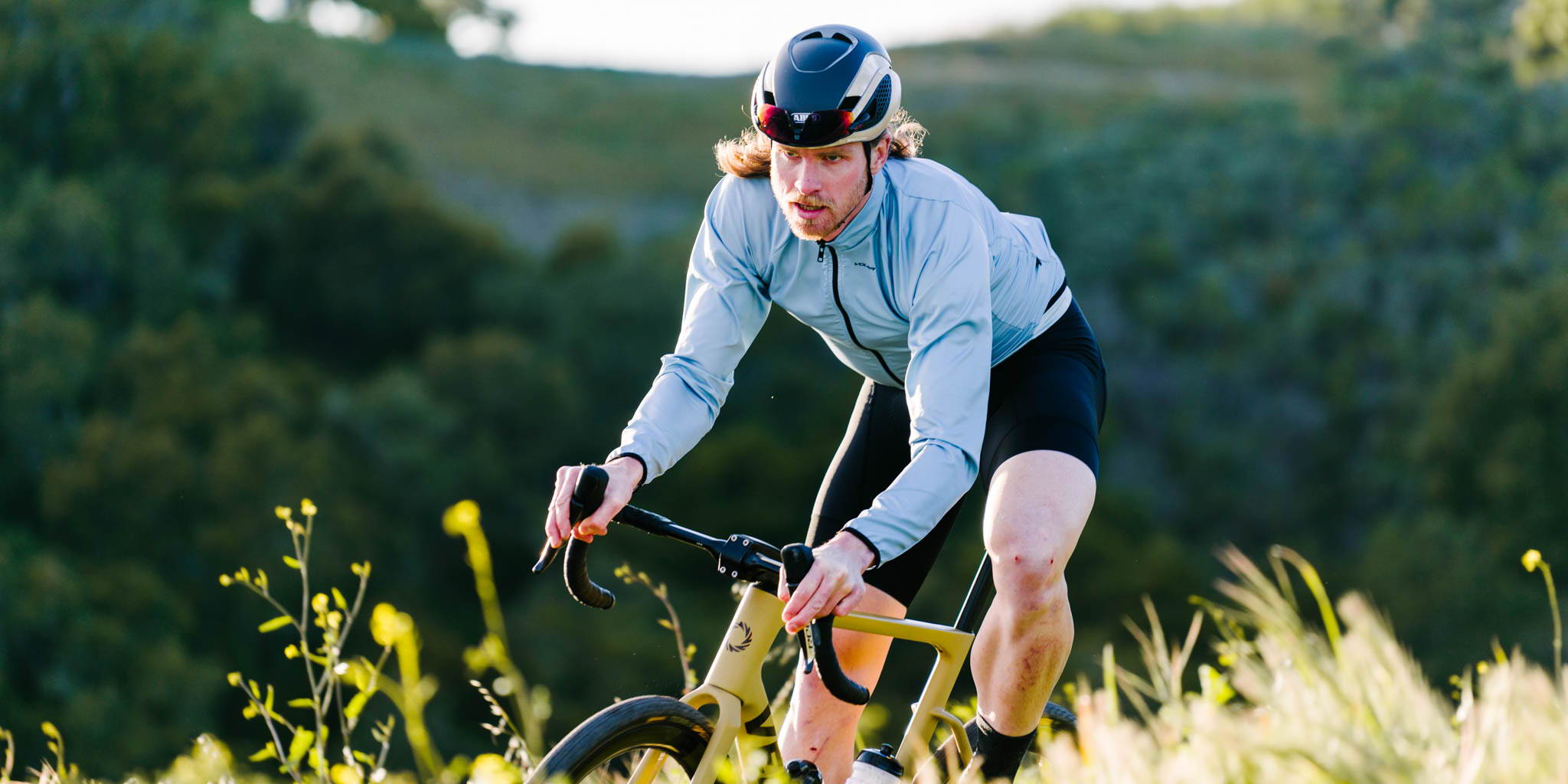 M. WIND JACKET
SKU: 1010L97SLT
FREE SHIPPING $75+ | EASY 90-DAY RETURNS
A wind and weather resistant jacket with three deep pockets that protects against damp chill and packs easily into a jersey pocket.


A lightweight shell fit for rides in cool or damp conditions, the pocketed wind jacket handles road spray, mist and chilling winds to comfortably keep rolling through tough conditions. Throw it over a short sleeve jersey for instant warmth, or layer it over our wool line for an added bit of protection during brisk cold conditions.
Weather Resistant Treatment - Durable Water Resistance (DWR) coated chest and sleeves improves wind and moisture.
Max Airflow Management - Highlight breathable back and side panels manage you're moisture while protecting against nature's.
Three Expandable Rear Pockets - Extra storage and easy access when foul weather reigns
Flash Reflective Binding - Reflective trim above pockets provides extra blindside visibility
Double Pull YKK Zipper - tough, durable and allows for dual directional zipping and on the fly airflow and temperature control
Minimalist Design - Packs down to fist-size and slips into a jersey pocket
Protective Chest and Back - Wind blocking Stratus front panel woven from dense microfiber thread blocks wind and a DWR coating repels external moisture.
Stretchy Back & Sides - Lightweight, breathable and extra stretchy Alito mesh back and side panels keep the jacket form fitting and flapless.
USA Made - Hand sewn right here on the West Coast of the USA.  
Sustainable Fabrics - The raw fabrics are certified as having low environmental impact and free of harmful chemicals through bluesign and OEKO-TEX Standard 100 certifications.
Race Fit - Light stretch compression back, and precision tailoring make the vest adapt and stretch to bodies of different shapes and sizes for reduced flapping and better protection.
Full Sleeves - A full coverage wind blocker, made from modern, technical fabrics with our expert tailoring twists.
High Performance Pattern - Snug-cut panels, tailored for a trim, performance driven fit with built in stretch.