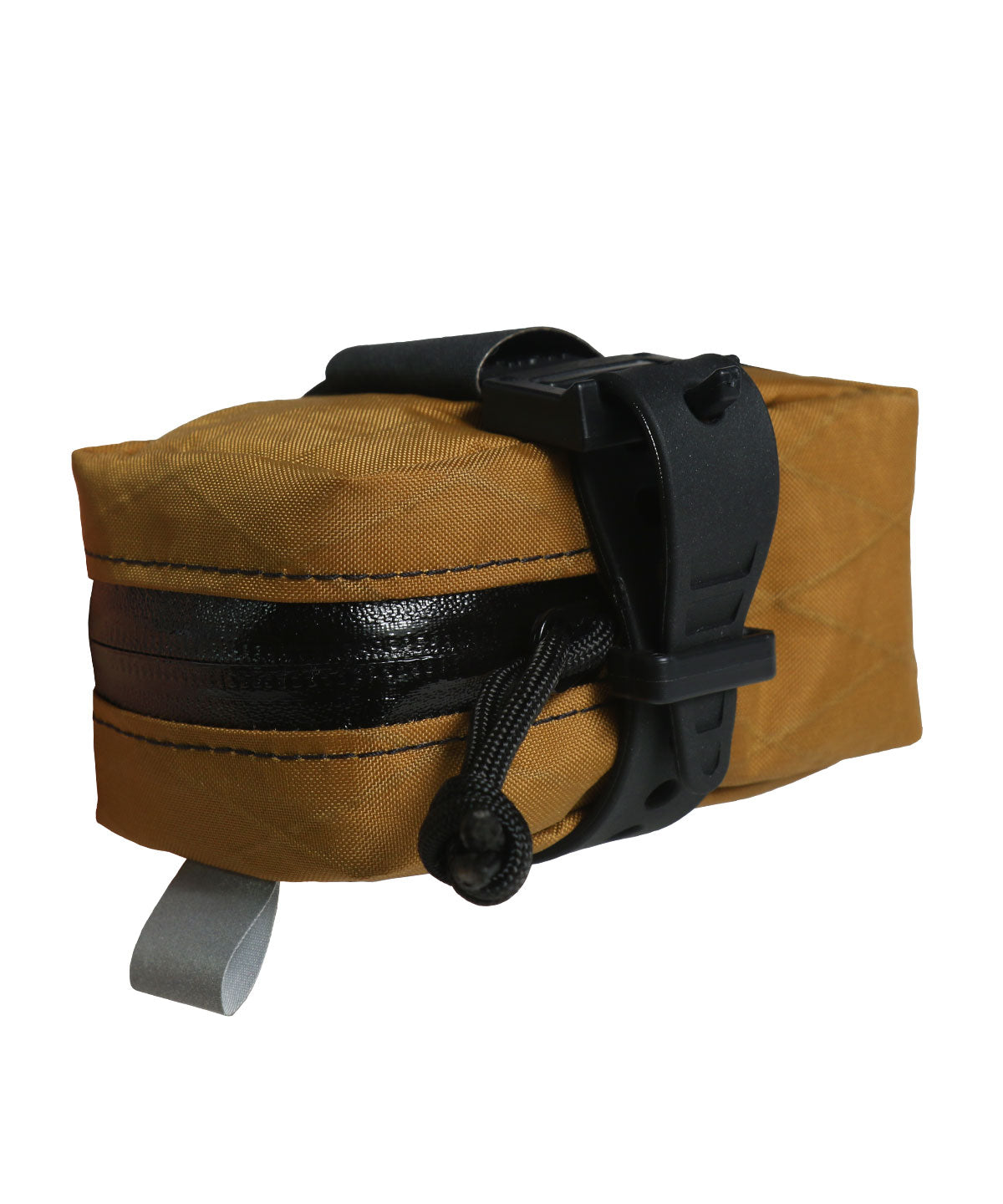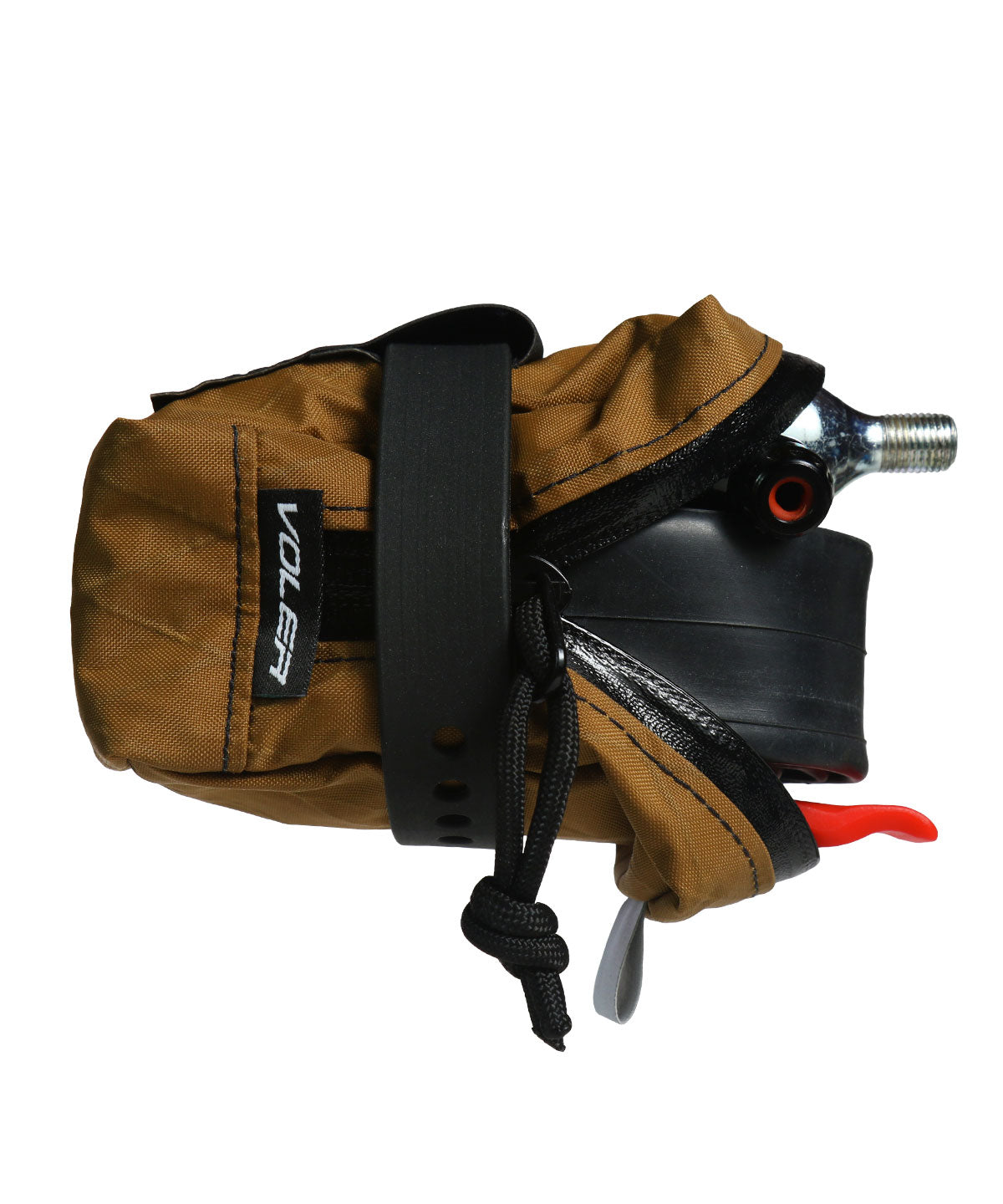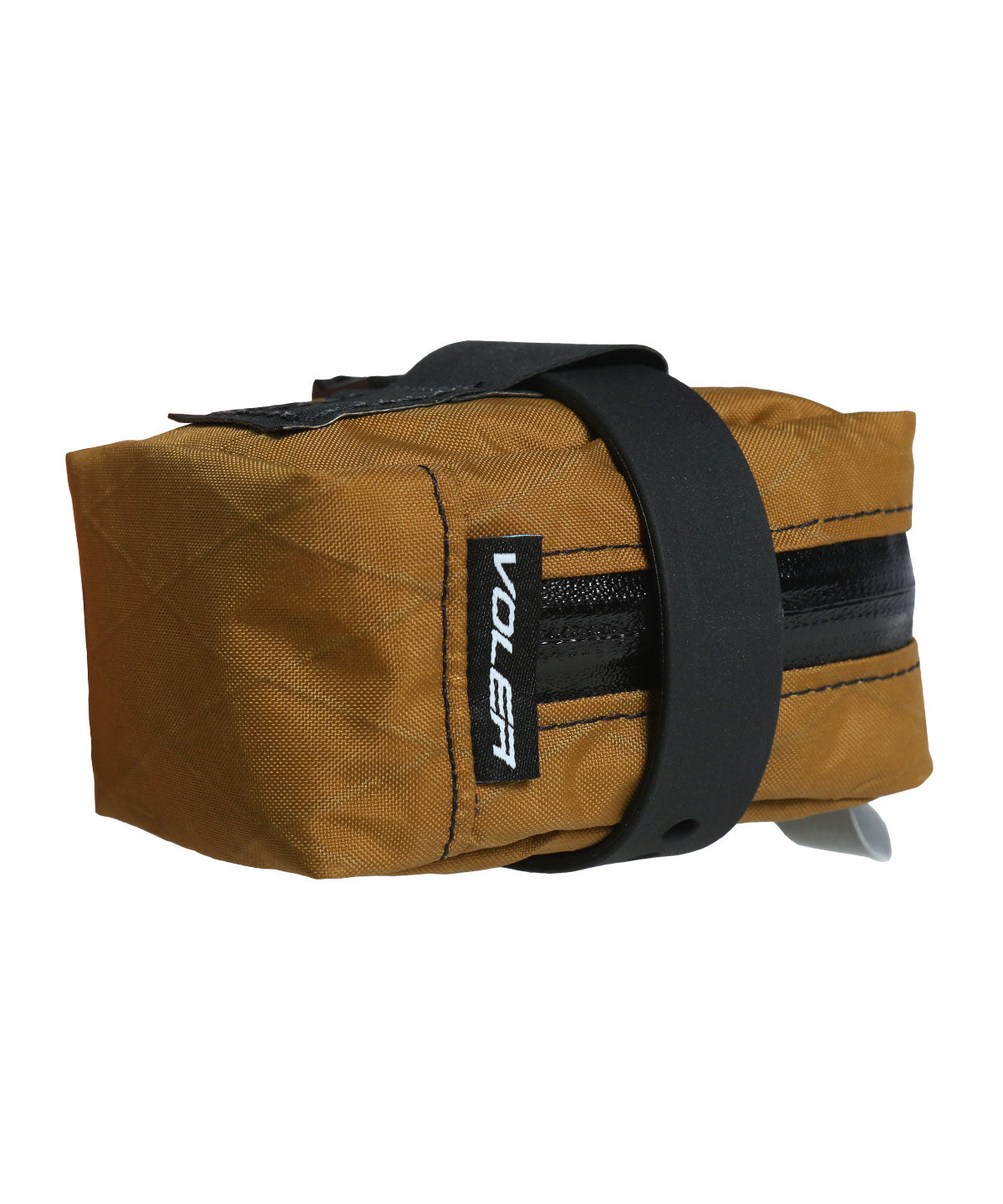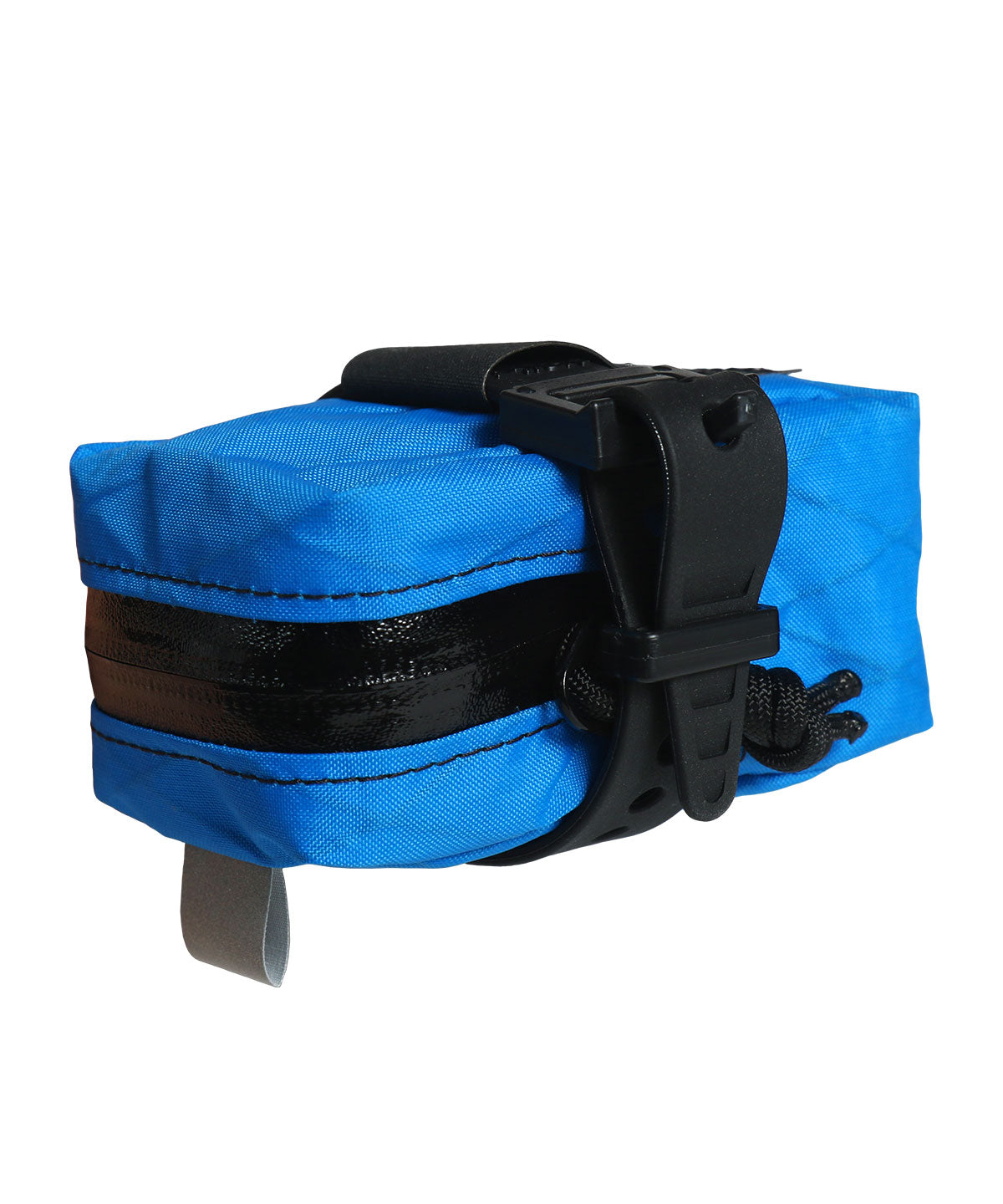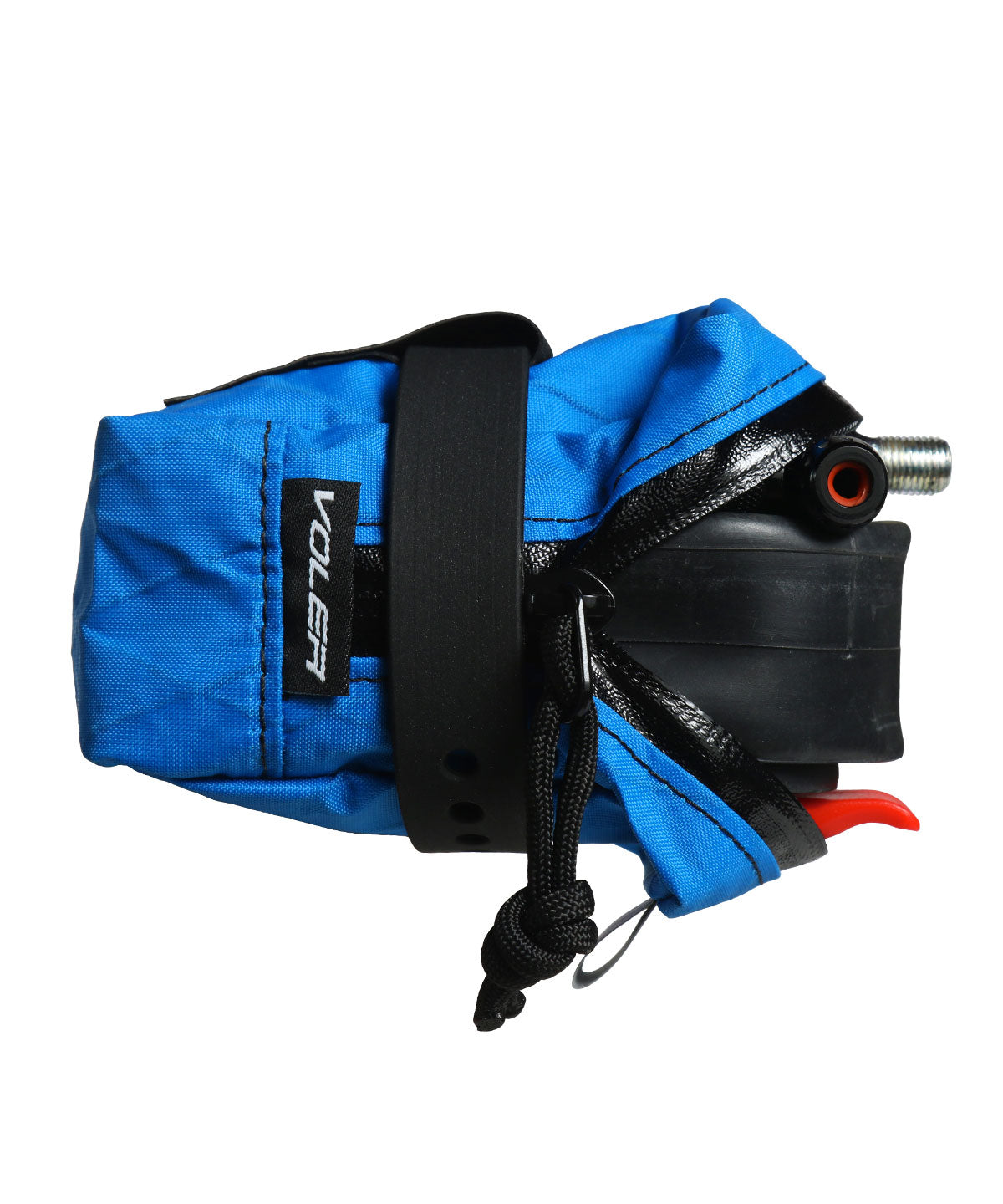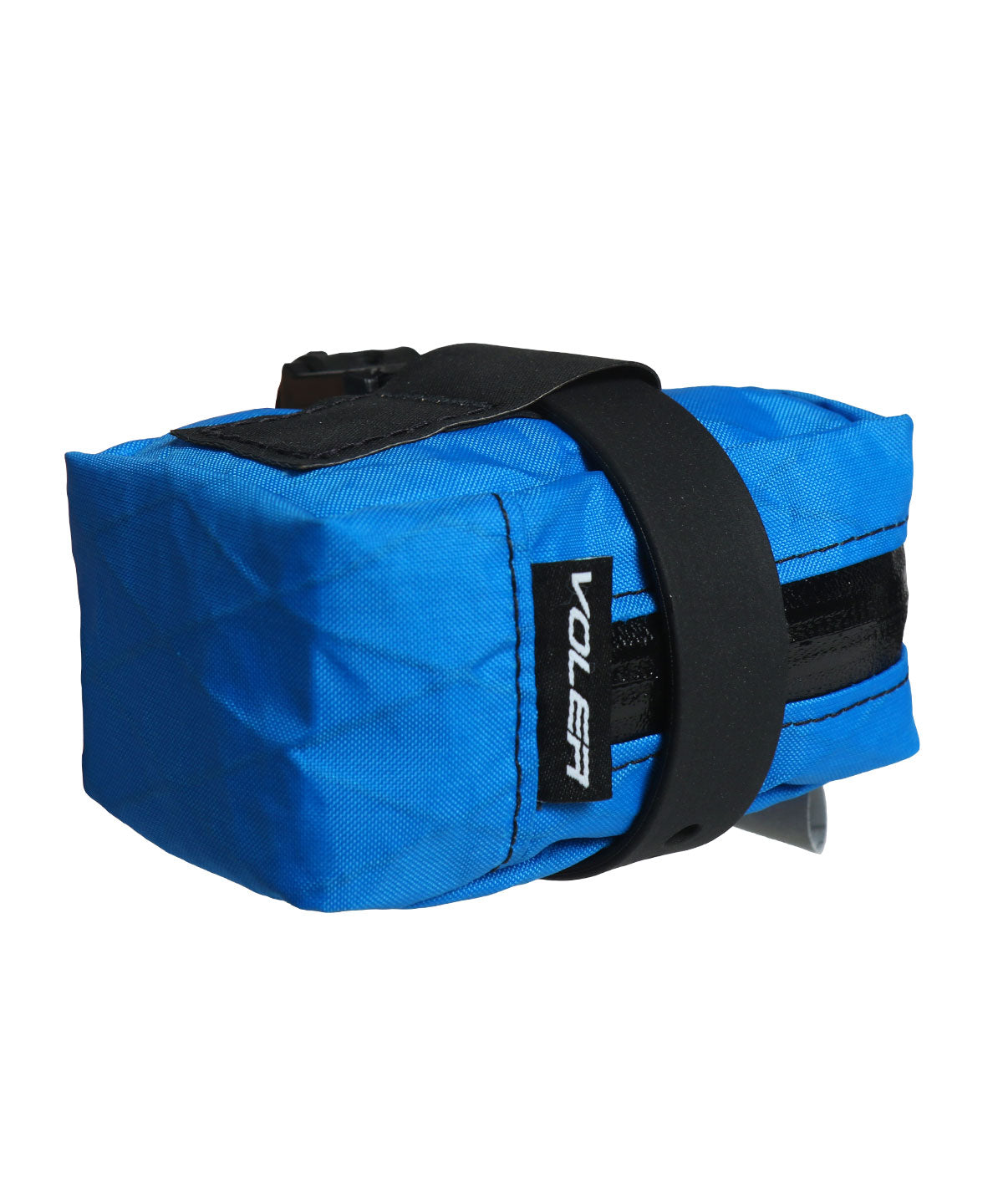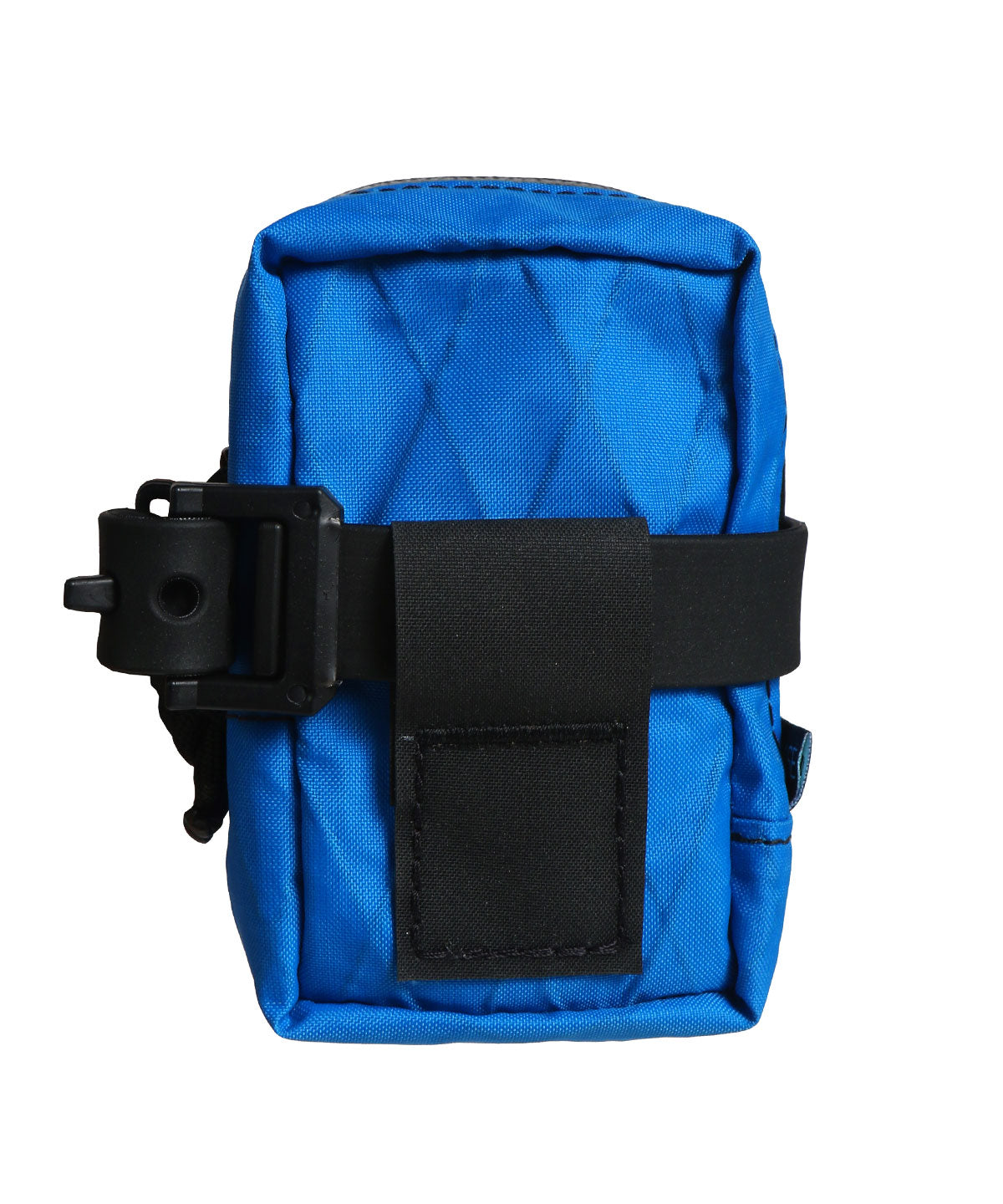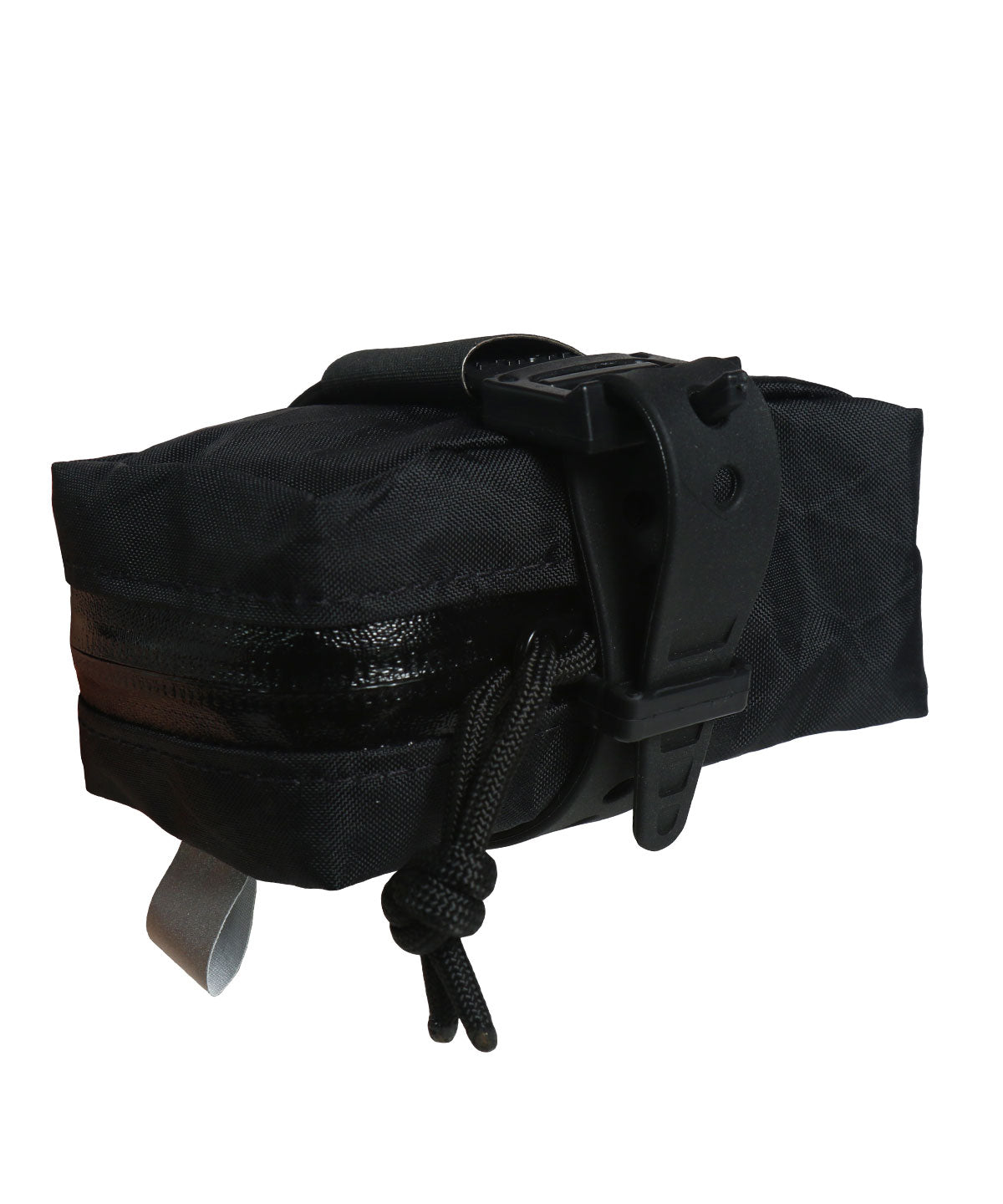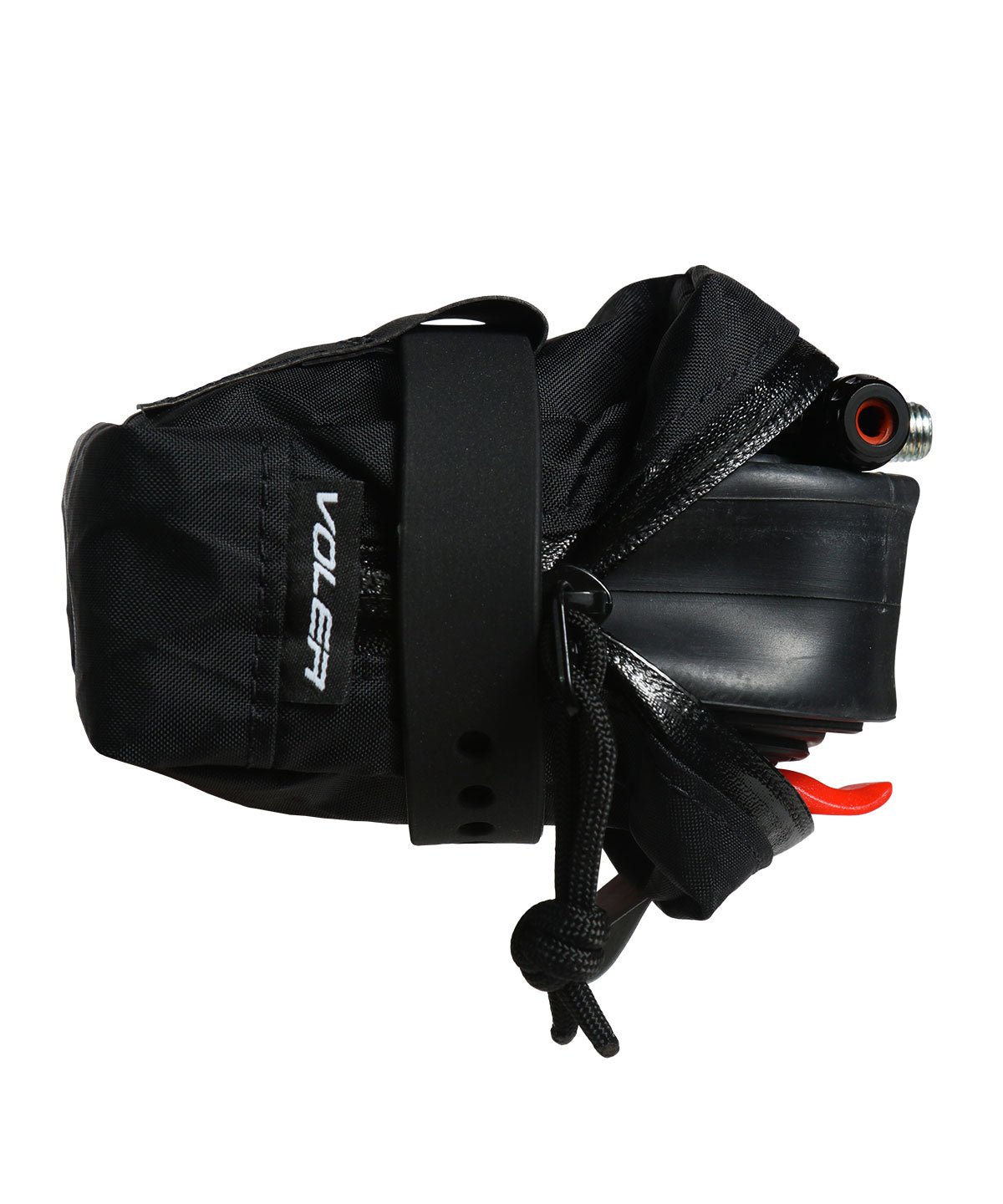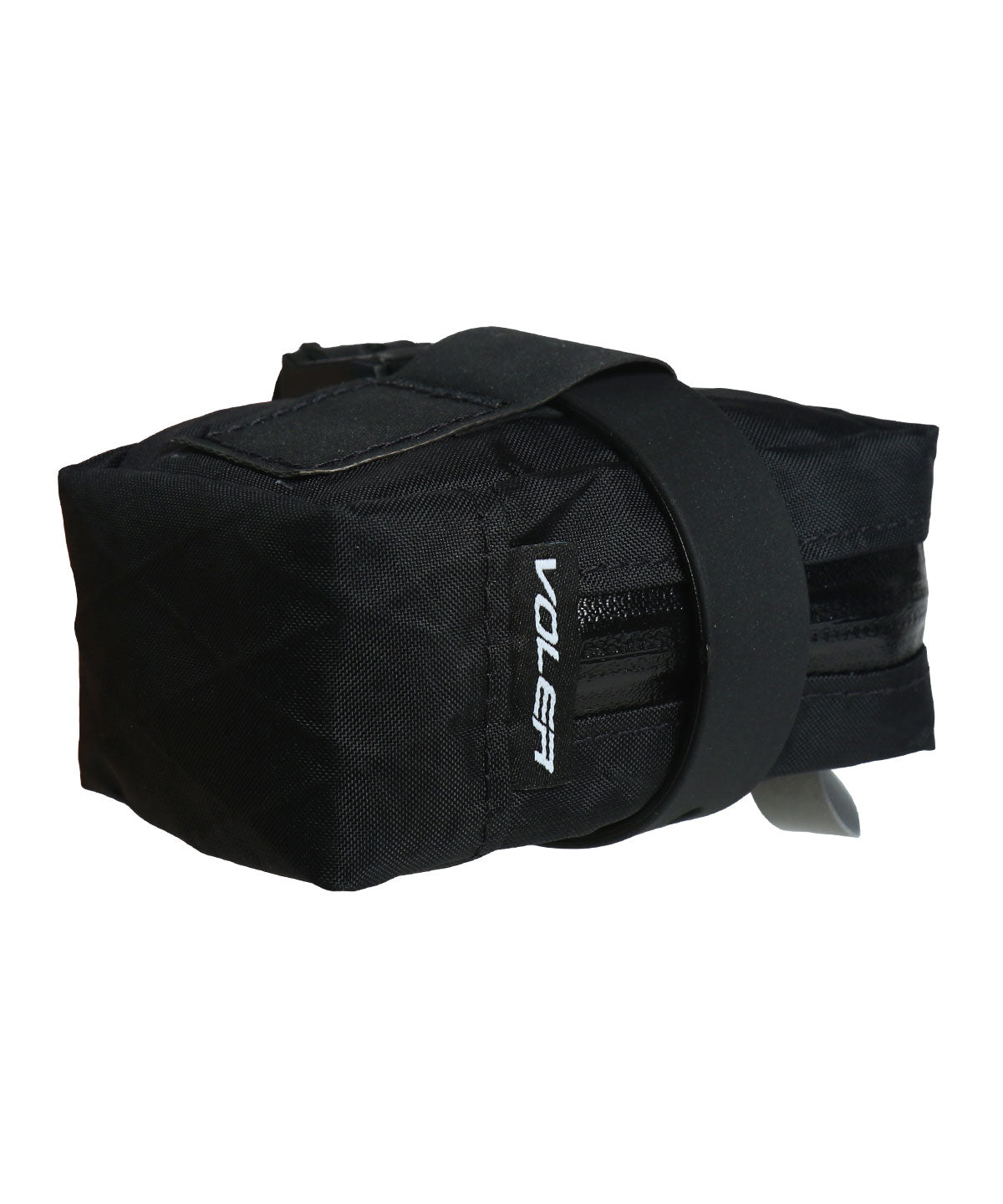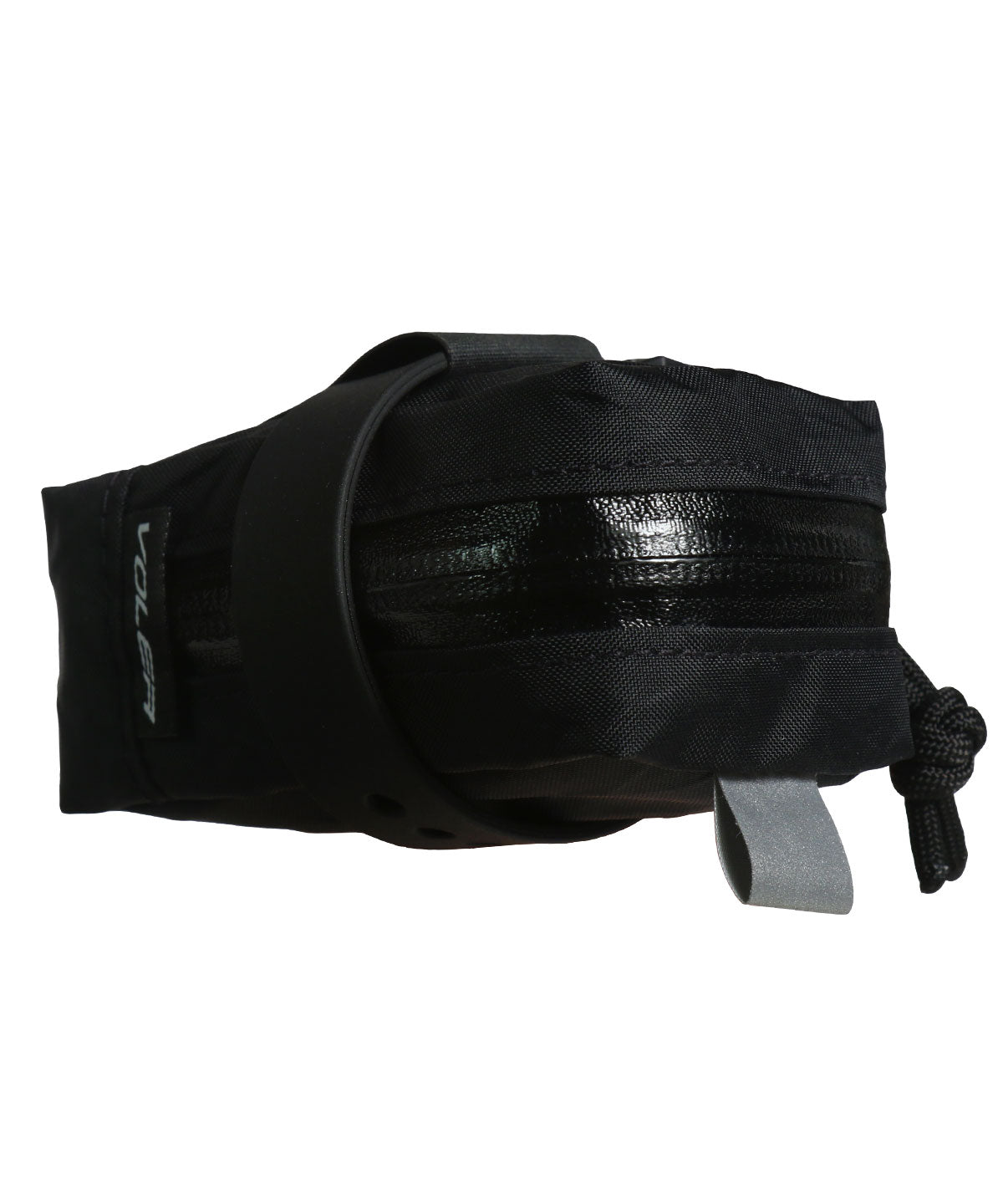 SADDLE BAG 25
Twenty-five cubic inches of weatherproof, zippered storage that securely and quickly straps to the saddle rails on any bike.


Free Shipping over $75 | Free 90-day Returns
SKU: 1240642BLK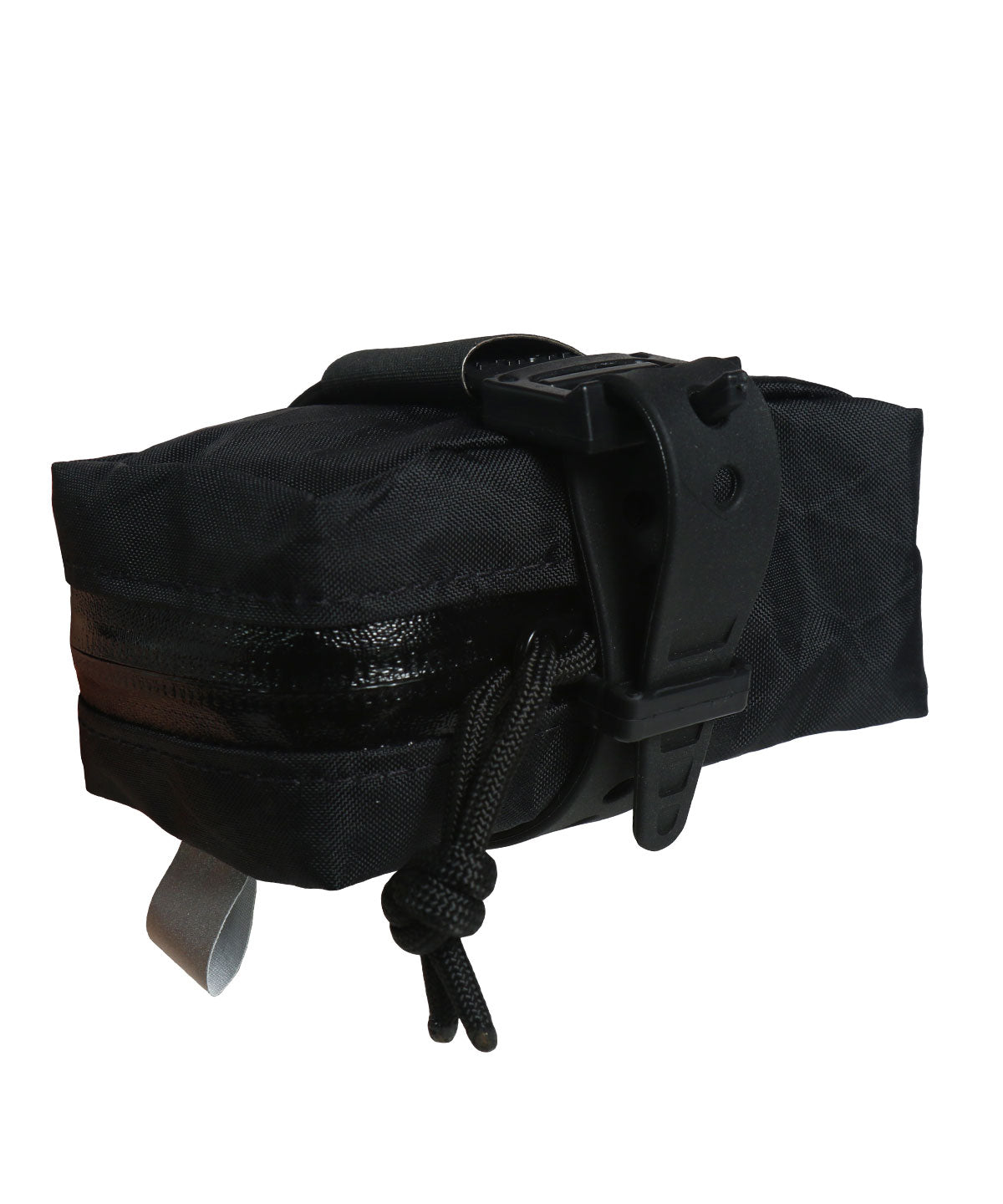 Free those jersey pockets with the 47-gram Saddle Bag, ruggedly US-built to secure the ride essentials for road, gravel and trail adventures. The minimalist design and 25-cubic-inch capacity fits a fat 650b-tube, tools and CO2 cartridges and inflators. The ocean-tough, sail fabric is light-weight yet extremely durable and waterproof, while the Voile (yep, pronounced the same) backcountry strap cinches down on saddle rials for bounce-free rides.
One Size Fits All: The Voile Backcountry Strat fits every variety of saddle by securing to the rails.

25 Cubic Inches: Space for a tube, tire irons, multitool, CO2 system and then some.
Essential Storage Space: 25 cubic inches fits a 650b x 40c tube, multitool, CO2 & Inflator plus quick links and emergency snack cash.

Hyperlight: Weighs in at just 47 grams including strap, for hard training, fast racing or minimalist adventures.

Securely Strapped: A Voile Backcountry ski strap cinches to saddle rails for a bounceless, secure ride.

Robust Zipper Closure: Long lasting and smooth operating for easy access over and over again.
Fabric
Tough, Waterproof Material: Constructed from lightweight and durable X-Pac Sail Fabric, which is tough enough for salt water tempests.

Carbon-Neutral Certified: American and European fabric production facilities use renewable energy and offset other emissions through climate protection projects.

USA Made: Hand sewn and finished in California, by our friends at Orucase.

Care
Machine wash with mild detergent in cold or warm water immediately after use or air out to avoid garment developing "the funk". Never leave in your bag or pile into a corner until next Tuesday. Hang dry after washing.

Learn more about extending the life of your garment here.