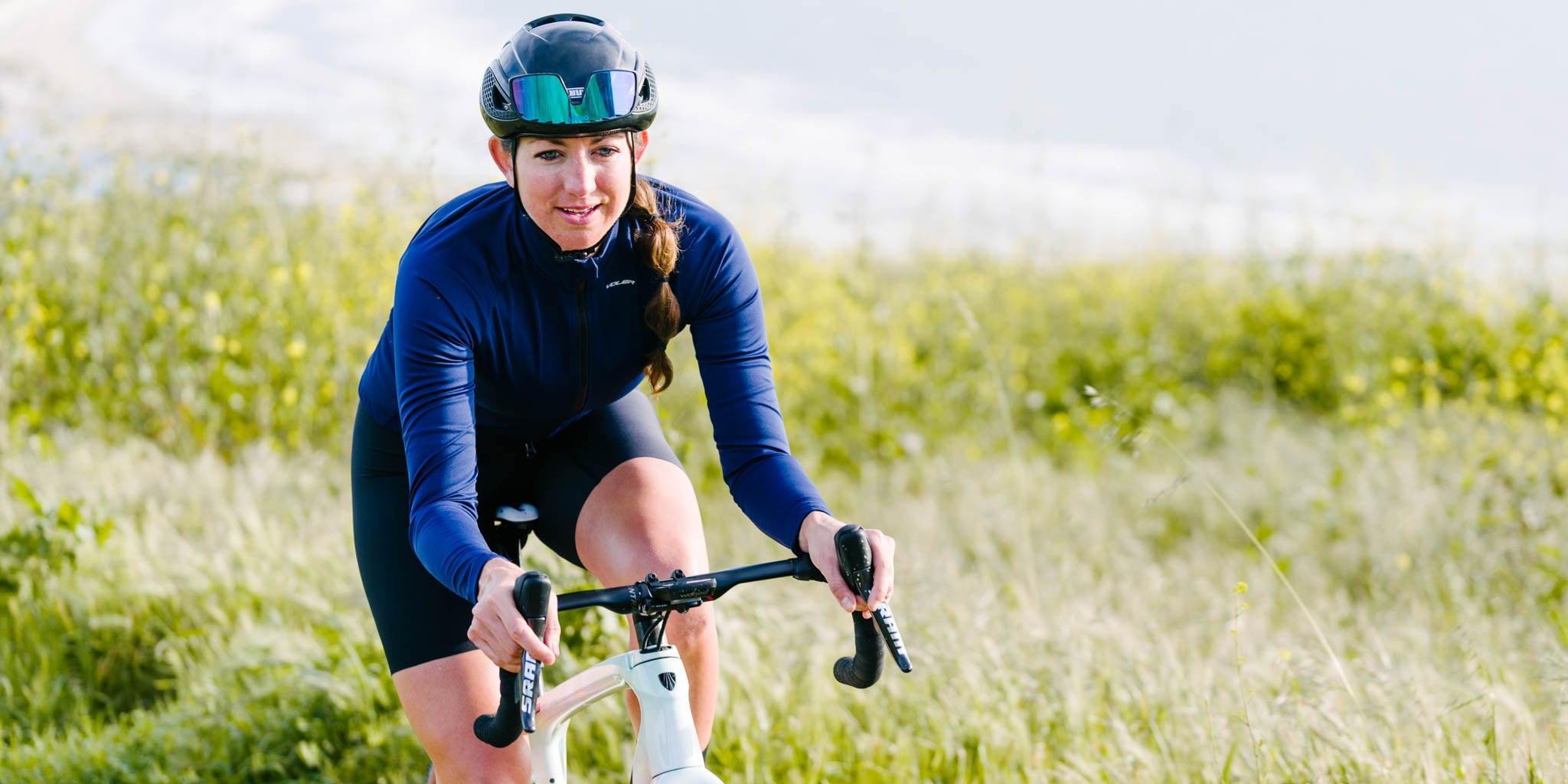 W. ELEMENT JACKET
SKU: 1020M23GRT
FREE SHIPPING $75+ | EASY 90-DAY RETURNS

A women's cut, all-purpose 215-gram, packable cycling jacket that's US-made from 10k waterproof/breathable Polartec fabric with a PFAS-free DWR coating.
Purpose-built for high performance no matter the forecast, the all new Element Jacket is US handmade from Polartec's NeoShell, "the world's most breathable waterproof technology." The sub-micron membrane has a 10k waterproof rating that's highly breathable for continuous thermoregulation and pulls sweat away while keeping the elements out. It's built for season after season thanks to its strong durable construction and seams while allowing dynamic air exchange and a full range of motion thanks to its four way stretch. This is cycling outerwear, American-Made better to stay dry inside and out.
10k Waterproof Fabric: Built to withstand the elements while concurrently managing body heat and sweat.
Highly Breathable and Windproof: Continuous air exchange enhances natural thermoregulation, while still providing the needed protection from all outside elements.
PFAS-Free DWR: Water repellant treatment that is free from the harmful fluorine, forever "chemicals," found in traditional DWR treatments.
Lightweight, Packable Protection: 215 grams (size medium) of high performance weather protection that packs down into a bar bag or jersey pocket.
Four-Way Stretch: Enjoy a full range of motion and foul weather coverage.
Double Pull YKK Zipper: Tough, durable and allows for dual directional zipping and on the fly airflow and temperature control.
Internal Stuffsack Pocket: Internal pocket converts to a stuffsack for compressed storage of jacket.
Temperature Range: From 60 down to 25° F with proper layering.
Waterproof/Breathable Material: Made from Polartec NeoShell "the world's most breathable waterproof fabric technology," it's 10k waterproof and highly breathable.  
Sub-Micron Membrane: Optimal pore sizes for continuous thermoregulation and protection.
Tapeless Seam Construction: Long lasting durability and flexibility. Extremely water resistant construction though not technically waterproof.
More Sustainably Made: PFAS-free DWR technology eliminates use of harmful forever chemicals used to produce traditional DWR treatments.
USA-Made: Hand sewn right here on the West Coast of the USA.
Race Fit: The NeoShell material, and precision tailoring make the jacket adapt and stretch to bodies of different shapes and sizes for reduced flapping and better protection.
High Performance Pattern: Snug-cut panels, tailored for a trim, performance driven fit with room for layering underneath.
Full Length Sleeves: All the way to the wrist and meant to keep covered and cozy with or without gloves.
Extended Collar: A 2-inch collar adds extra neck coverage for increased warmth and protection.