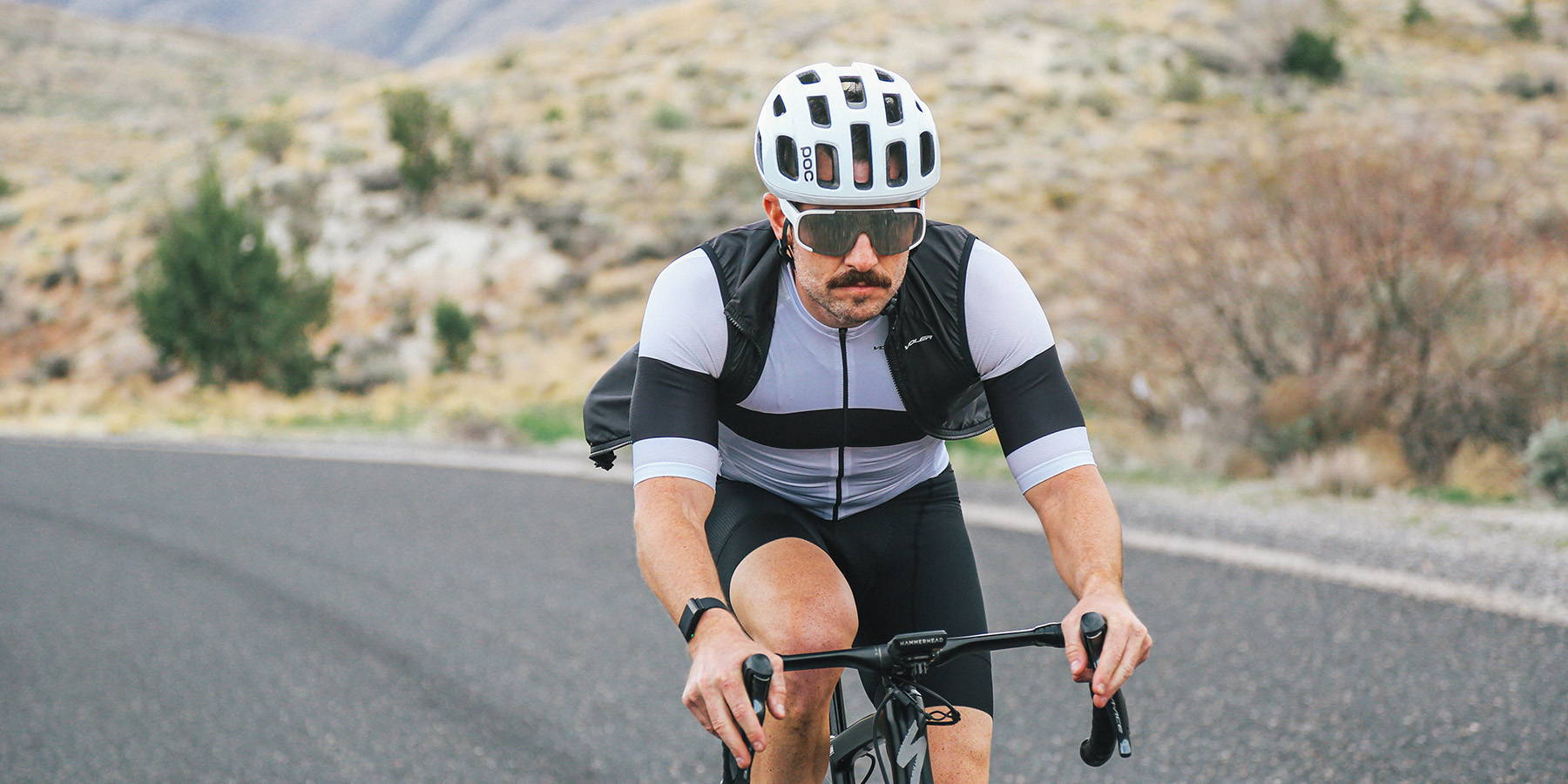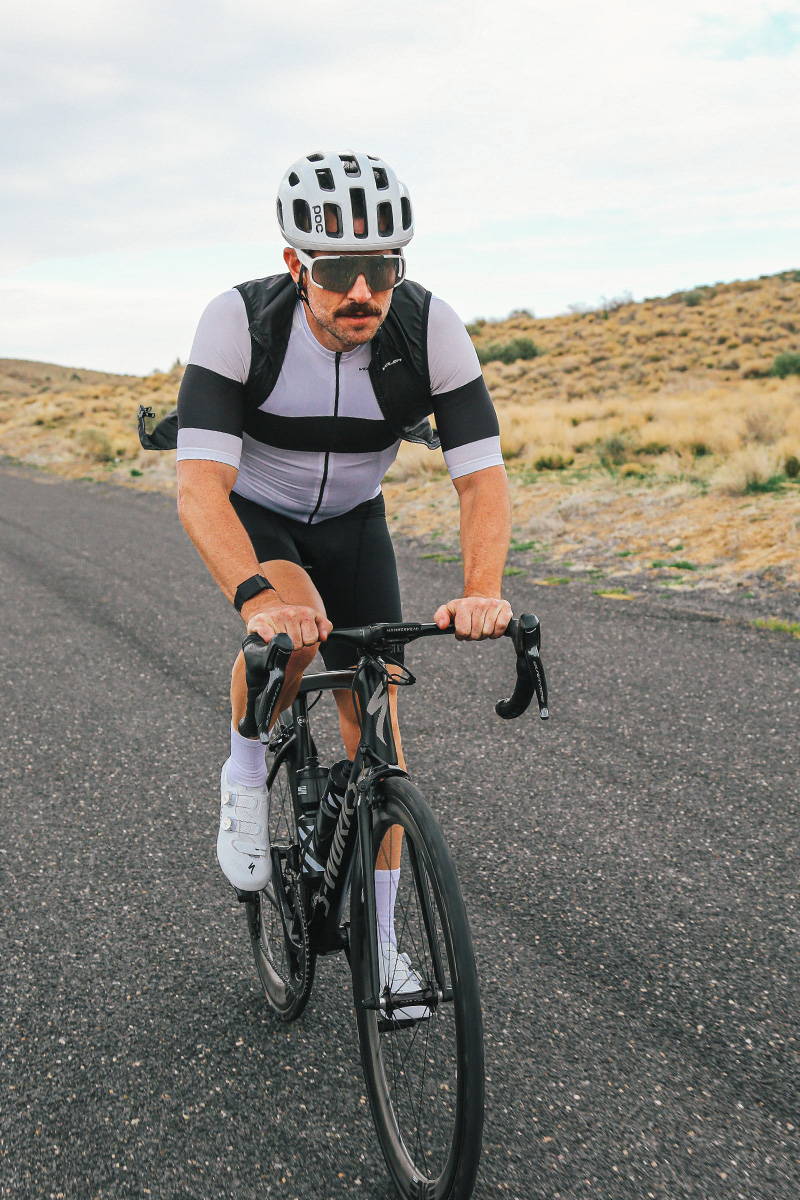 M. VELOCITY JERSEY - DUO
SKU: 1010L85WSK
FREE SHIPPING $75+ | EASY 90-DAY RETURNS
The ultimate high-performance cycling jersey with contoured aero fit, pro-cut sleeves, and three deep pockets, built from a blend of compressive and technical fabrics.


Precision tailored for speed. Modernly styled for everyday rides. Meticulously designed for uncompromising functionality and fit. Combining sleek patterns with a blend of stretchy, compressive fabrics, the Velocity Jersey fits like a second skin, molding to your body for an exceptional fit. Three deep rear pockets provide storage for all day training, while the adaptive stretch secures whatever you stow without swaying or sagging.
Technical Fabric Blend: Aero on the arms and shoulders, wicking on the chest, stretchy mesh on the sides and back.
Sun Protection: UPF 50+ on the full arms and shoulders with UPF 30+ front and back.
Four Rear Pockets: Three deep rear pockets with an added fourth zippered pocket to secure a key, cards, or cash.
YKK Locking Zipper: A lightweight design that eliminates zipper bulge while riding and operates with one hand.
Reflective Accents: A little extra flash on the rear pocket binding.  
Silicone Waist Gripper: Specially patterned for a secure fit that prevents jersey creep.
Aero Arms: Specially milled Spectrum fabric with aerodynamic texture and UPF 50+ protection.
Moisture Management: Ultra-lightweight micro fiber Poly/Spandex Axiom fabric on the front for superior breathability and wicking.

Stretchy Back & Sides: Lightweight, breathable and extra stretchy Alito mesh back and side panels with UPF 35+ sun protection.
USA-Made: Hand sewn right here on the West Coast of the USA. 
Sustainably Made: The milled Nova and Alito fabrics are certified as free of harmful chemicals through Okeo-Tex Standard 100 certifications.
Fabric Content:
Alito: 85% Polyester / 15% Elastane
Spectrum: 80% Polyester / 20% Elastane
Axiom: 86% Polyester / 16% Lycra
Fabric Weight:
Alito: 115 gsm
Spectrum: 175 gsm
Axiom: 135 gsm
Aero Fit: Light stretch compression, and precision tailoring make the jersey contour to each curve and wear like a second skin.  
Extended Sleeves: Sized to sit contoured around the lower bicep.
Aero Patterning: Our tightest patterning, tailored for an ultra-trim, high-performance fit.

Sizing:If you are new to cycling, please be aware that cycling apparel is intended to fit tighter than most other athletic apparel. Read More