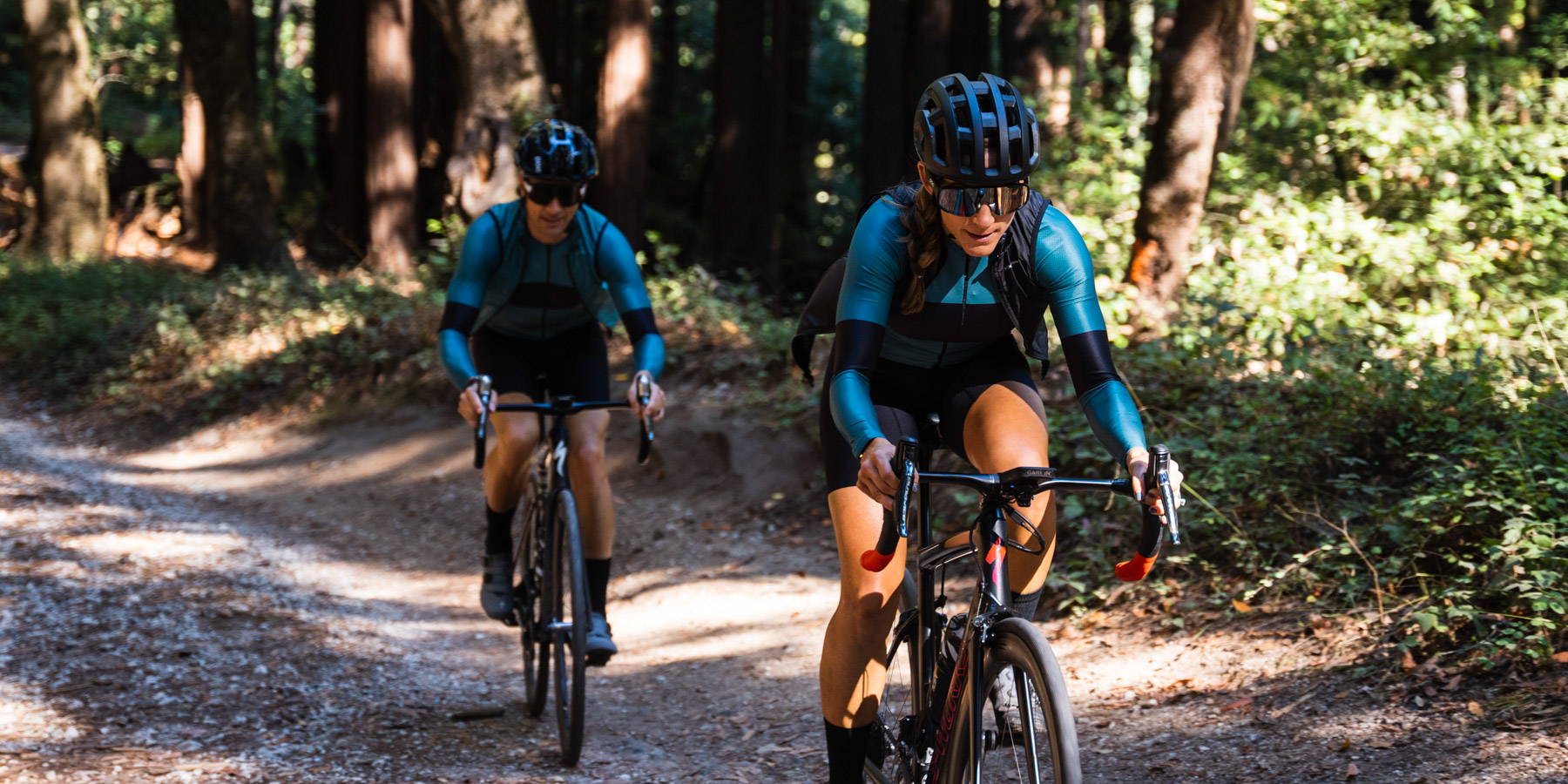 W. VELOCITY LS JERSEY - DUO
SKU: 1020M07PIN
FREE SHIPPING $75+ | EASY 90-DAY RETURNS
A professional grade race jersey for women, with extended sleeves and four pockets, built from a blend of three technical fabrics that fits like a second skin.


Precision tailored for speed. Modernly styled for everyday rides. Specifically built for women. The Velocity has been reborn to perform even higher with more stretch and better ergonomics. The blend of fabrics squeezes every gram of performance out of this lightweight jersey, with new Spectrum arms providing advanced aerodynamics, an Axiom elastane front panel fabric for more contoured fit and redesigned rear pocket entry for easier access to essentials in critical moments.
Performance Fabrics: Each panel has specific fabric to boost breathability, aerodynamic and wicking properties where they matter most.
Sun Protection: UPF 35+ throughout the garment, with 50+ on the arms and shoulders.
Four Rear Pockets: Three deep rear pockets with an added fourth zippered pocket to secure a key, cards, or cash.
Lightweight Locking Zipper: Secure, low-profile YKK design eliminates bulging and bunching of front panels.
Reflective Accents: A little extra flash on the rear pocket binding.
Silicone Waist Gripper: Specially patterned for a secure fit that prevents jersey creep.
Mesh Side and Back: Alito Mesh sides and back boost airflow, moisture transfer and stretch for a comfortable form fit.
Aero Arms: Advanced aerodynamic Spectrum fabric that combines compression and a slippery wind-beating finish and UPF 50+ protection.
Wicking Torso: Stretchy, soft and fast wicking Axiom fabric on the front panels offers superior temperature management and fit a wider range of bodies..
Overlock Stitching: Durable flexible seams for a lower profile and more contoured fit.
Sustainably Milled: The Alito fabric is verified free of harmful chemicals through Oeko-Tex Standard 100 certifications.
USA-Made: Hand sewn right here on the West Coast of the USA.
Fabric Content: 85% Polyester / 15% Elastane
Fabric Weight: 115 gsm
Adaptable Sizing: The exceptional stretch of the fabrics and intended applications mean you can size down for a skin tight fit that won't squeeze or pinch.
Sizing:If you are new to cycling, please be aware that cycling apparel is intended to fit tighter than most other athletic apparel. Read More