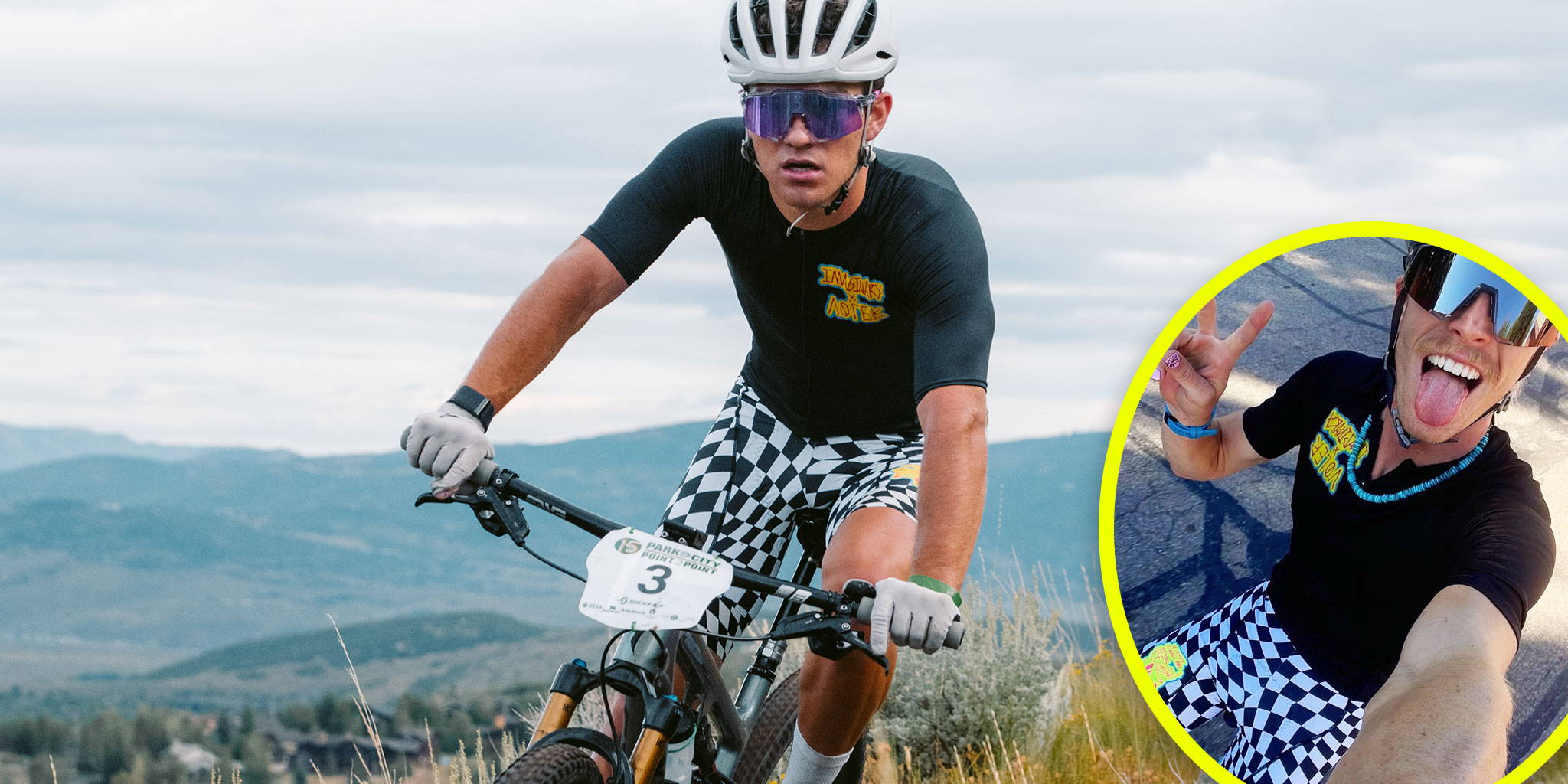 M. PACE BIB SHORT - IMAGINARY COLLECTIVE
SKU: 1110913PRT
FREE SHIPPING $75+ | EASY 90-DAY RETURNS
A high-performance, mid-compression bib short with fully sublimated graphics from top to bottom built on a low-profile, multi-density chamois pad.

Cut from a different cloth, but still embracing the exact same pattern as our race winning Black Label bottoms, the Pace is a serious high-performance bib short with a wild side. Er, wild sides, to be exact. From the bottom of the silicon-free leg bands to the top of the mesh shoulder harness, every inch of fabric is a canvas for our freshest colorway with Full Sub technology. More than just flash, these bibs are purpose-built for tough days with a reverse molded, multi-density chamois pad that offers support and comfort while eliminating bulk and hot spots.
Antimicrobial Chamois Fabric: EIT Carbonium Microfibre face fabric of our Orion Chamois manages moisture and keeps bacteria in check on long, hot rides.
Low-Profile Padding: The men's Orion Pad is reverse moulded, for a lower profile design, that eliminates hot spots and bulk.
Power Grip Legbands: A three inch wide, silicon free fabric with a textured backing to comfortably keep shorts from slipping. 
T-Back Bib Harness: Anatomical, wide mesh straps reduce shoulder pressure while comfortably securing bottoms and chamois for the longest hauls.
Mid Compression Fit: Tightly knit elastane and special polyester yarn offers a secure, long lasting fit, without too much squeeze.
Solid Sun Protection: UPF 50+ rated, smear and chemical free protection.
Full Sub Graphics: Full coverage graphics on every panel, corner, and cheek of these bib shorts, thanks to a unique combo of printing techniques and fabric selection.
Special Knit Fabric: More than just a design canvas, the Force+ fabric combines a special polyester yarn knit with elastane that makes the fabric very opaque and durable while providing a compressive fit that still wicks away moisture. 
DryTech Mesh Harness – Wide straps, made from DryTech box mesh fabric, sit comfortably flat and wick, not soak up, sweat.
Flat Seam Stitching - Strong, low-profile, seams for the ultimate in long lasting, secure performance.
USA Made – Precision cut, tailored, sewn and sublimated right here on the West Coast of the USA.
Fabric Content: 80% Polyester / 20% Elastane
Fabric Weight: 240 gsm
Extended Inseam: 10.25-inch inseam length (size Medium)
Race Cut: Fitted pattern, tailored for a trim, high-performance fit.  
Mid-Compressive Feel: Just enough to feel secure and supportive.
Sizing: If you are new to cycling, please be aware that cycling apparel is intended to fit tighter than most other athletic apparel. Read More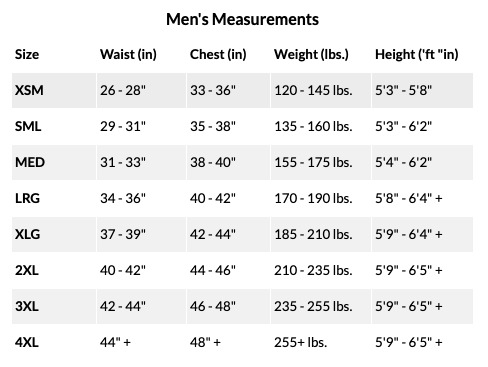 All the vibes, all the time, TJ Eisenhart and Andrew Dahlheim have inspired us ever since their professional road racing days when they rode with all the heart and then interviewed with all the love.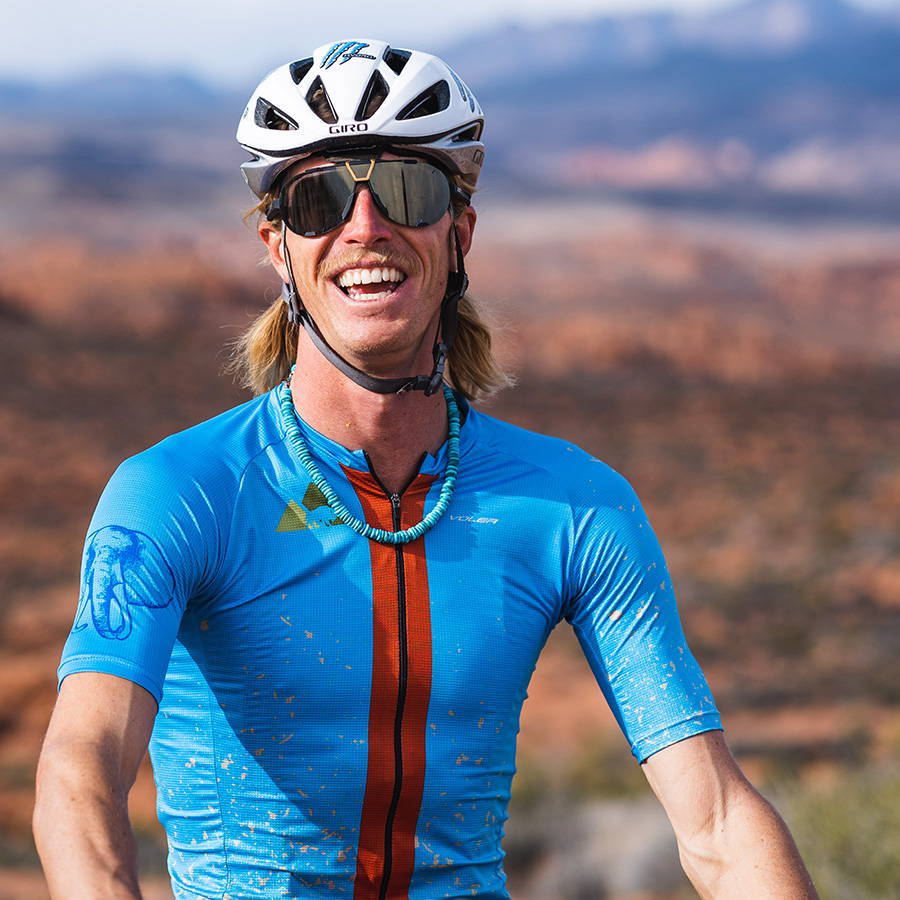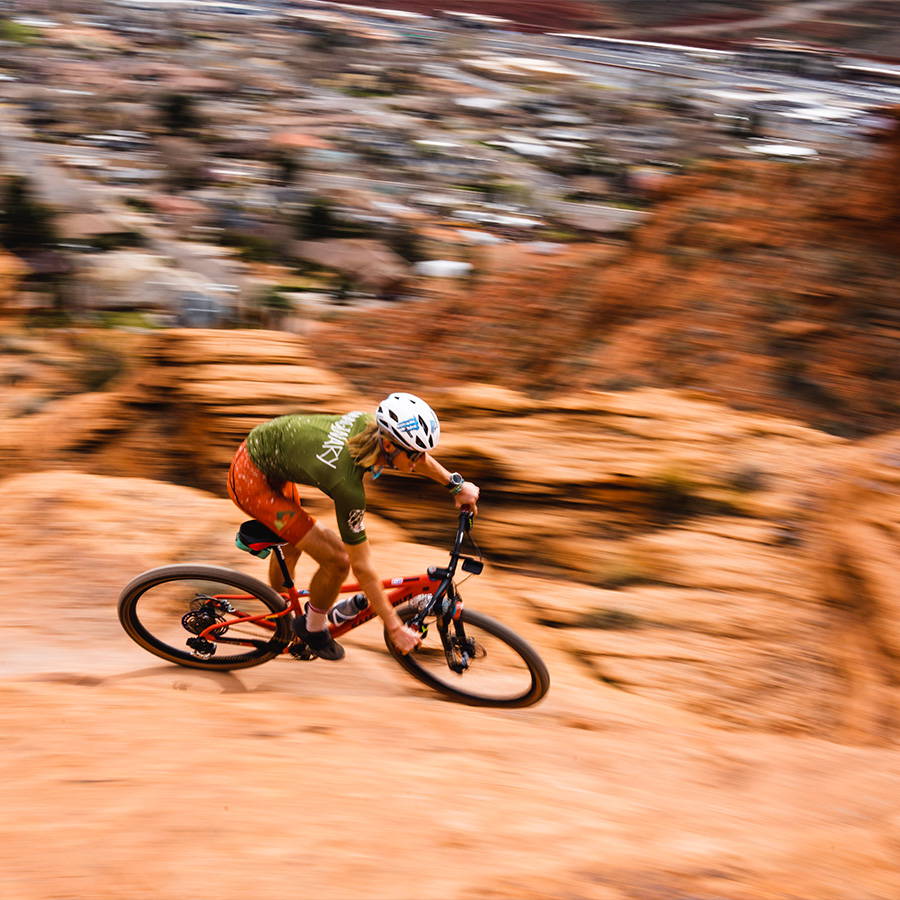 Now "retired" in Utah (TJ) and South Carolina (Andrew) they still bring the same enthusiasm to cycling, while also creating some magnificent art on a variety of canvases. We're proud to help the pair express their positivity and creativity, bringing the figments of their shared imagination to the fabrics of the Imaginary Collective Collection and beyond.