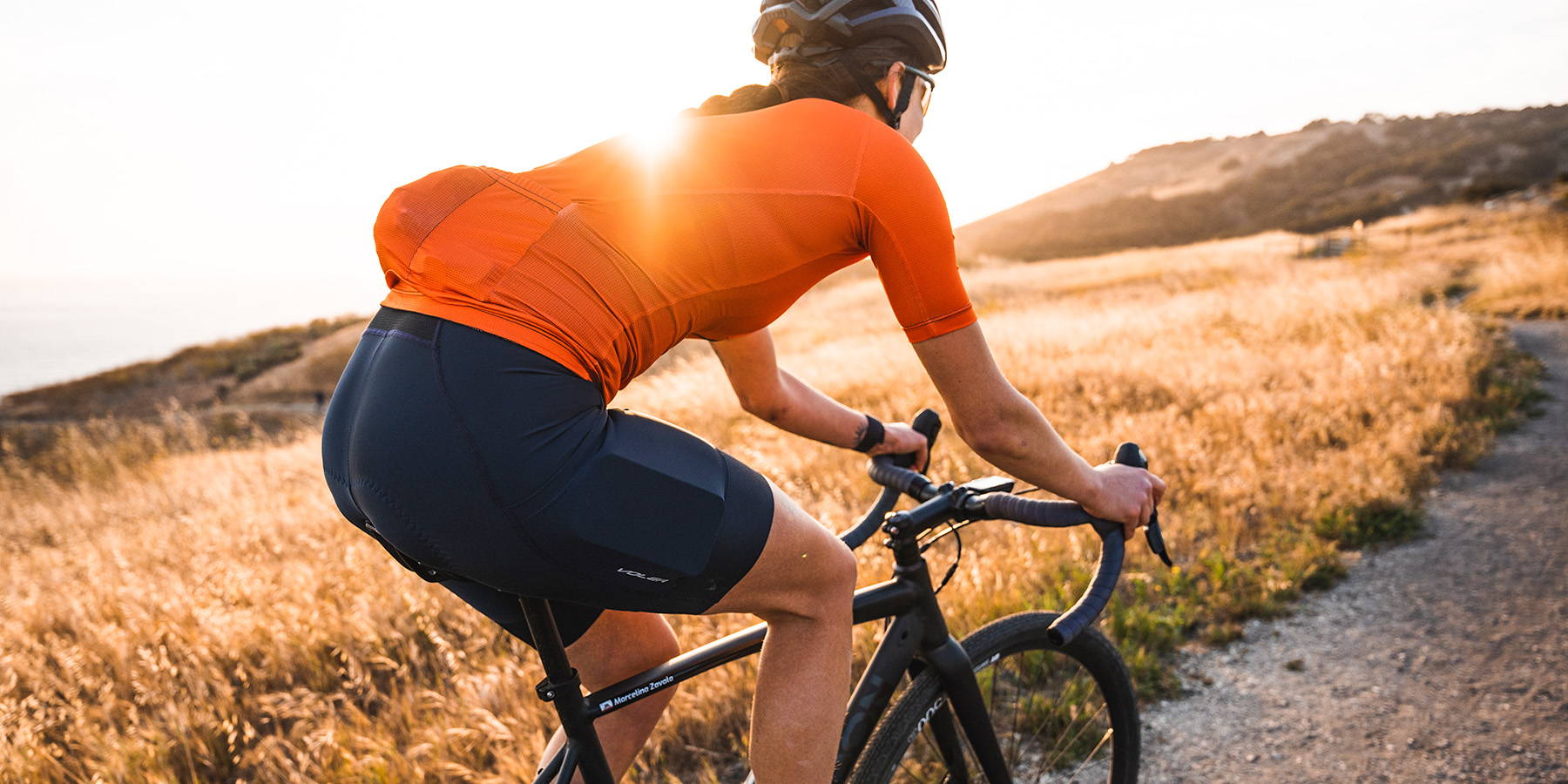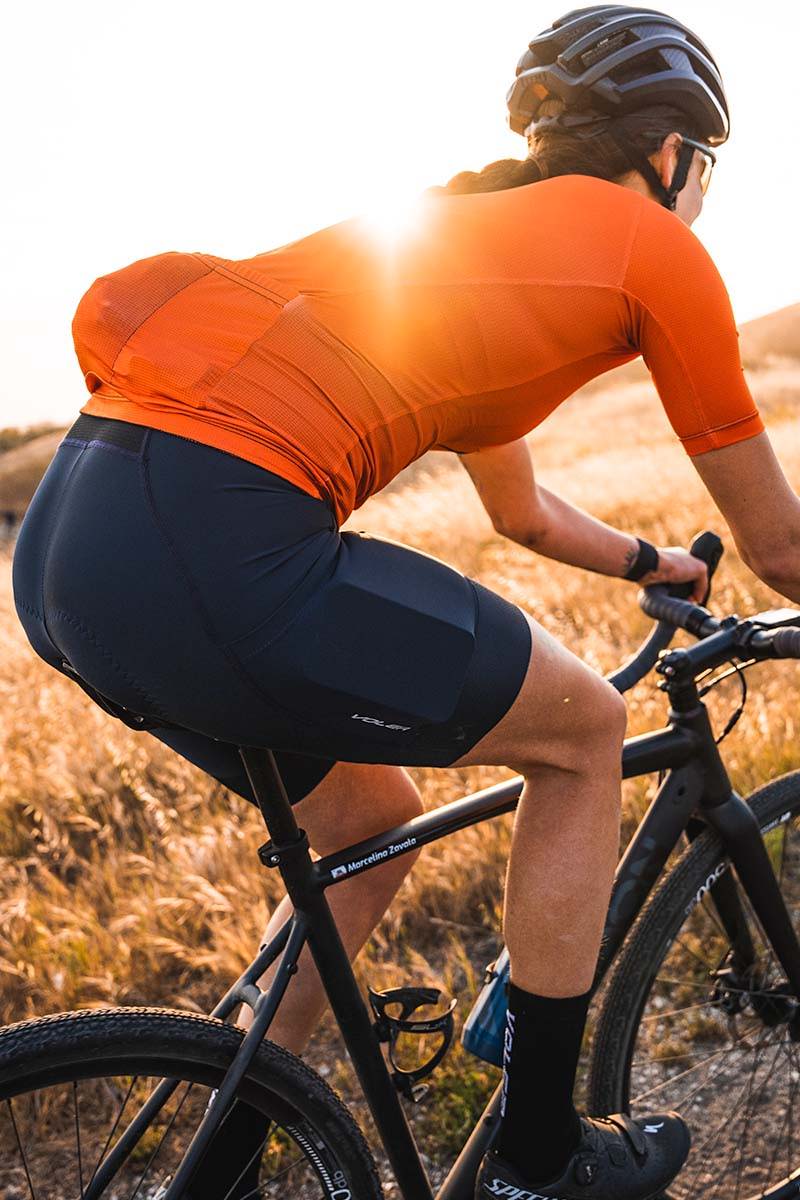 W. CACHE BIB 2.0
SKU: 1120897OLV
Save 25% on select Jerseys or Wind Vests when you pair with Cache Bib 2.0. Restrictions may apply.
FREE SHIPPING $75+ | EASY 90-DAY RETURNS
A premium women's cargo bib short with three pockets (two thigh, one back) and three inch grippers, US made from medium compression fabric and built on a 6+ hour chamois pad.


Updated with more stash space, wider leg grippers and lower profile pockets, the Cache 2.0 is redesigned for seamless transitions from fast road rides to long gravel hauls. This three-pocketed cycling bib short is purpose built to carry more with or without a jersey. We updated the thigh pockets for a more streamlined fit and pinch free feel, while adding additional stealth storage, secured to the back of the bib harness. The 2.0 maintains the reliable fit and function of the original Cache, but with added storage and small refinements to better support whatever the ride.
6+ Hour Chamois: This Women's WorldTour proven premium pad has multi density foam and perforated laser cuts for maximum comfort, breathability and support.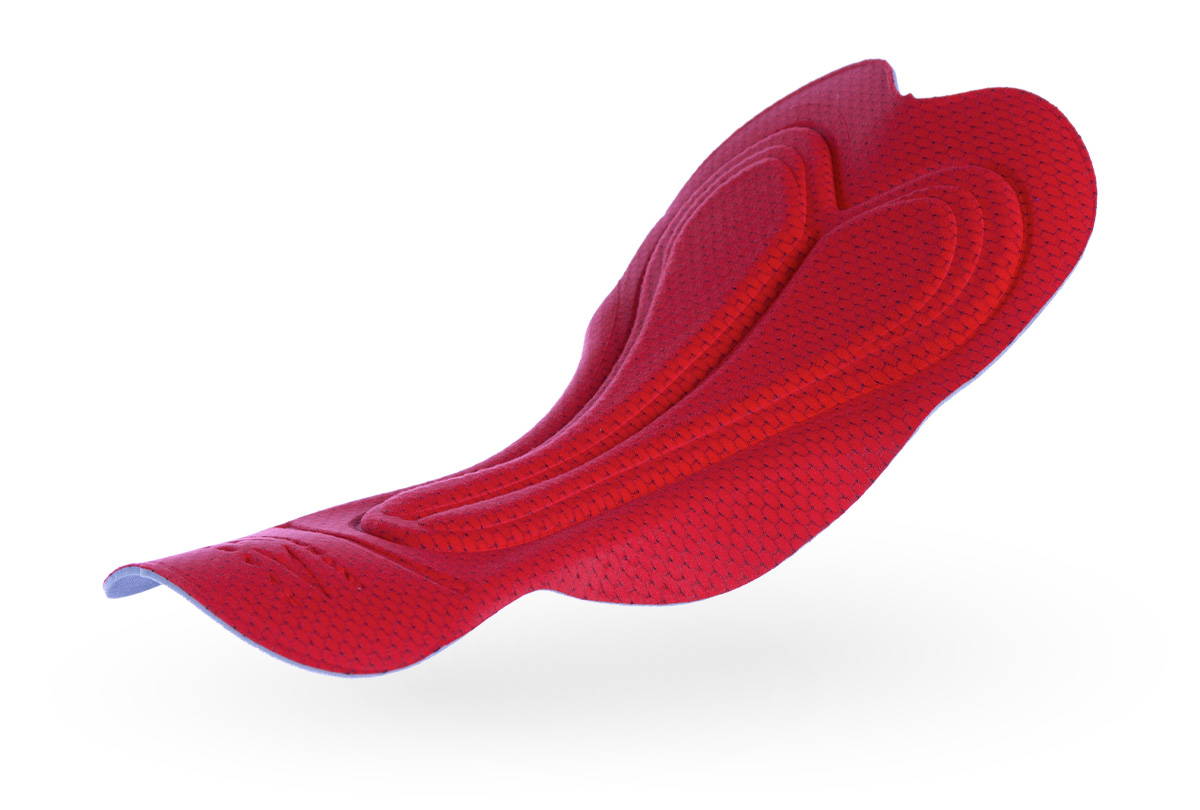 No Pinch Thigh Pockets: Redesigned for lower profile look and fit, filled or not.
Third Rear Pocket: More storage built into the bib harness as a stretchy mesh storage pouch that hides under a shirt.
UPF 50+ Sun Protection: High performance fabric also blocks UV rays.
Three-Inch Leg Bands: An extra inch of silicon-free fabric with a textured backing to comfortably prevent shorts from slipping or pinching while reducing "sausage legs."
T-Back Harness: Wicking, wide mesh straps reduce shoulder pressure while playing nice with sports bras to comfortably secure bottoms and chamois for the longest hauls.
Mid Compression Fit: Premium Lux fabric knit from a blend of fine nylon and elastane yarns yields lasting durability and all-day support without too much squeeze.
 Durable Construction: Lux fabric is the highest durability for long adventures, season after season.
 Ultra-Light Mesh Top: A wide strap and micro mesh nylon/lycra blend for ultimate support, breathability and wicking.
 Flat Stitched Paneling: Strong, low-profile, flat seams for the ultimate in long-lasting, secure performance.
 Overlock-Top Stitched Leg Bands: Strong, low-profile, and extra adaptive, the overlock with a top stitch tailoring fits a wide range of thigh sizes without losing its long-term hold.  
 USA Made: Hand sewn right here on the West Coast of the USA.  
 Sustainably Sourced Raw Fabric: The bluesign® certified Lux fabric is sustainably milled by our long-term partners in Italy, with a low environmental impact that meets strict international standards.
Fabric Content: 78% Nylon / 22% Elastane
Fabric Weight: 200 gsm
Extended Inseam: 9.5-inch inseam length (size Medium)
Adventure Race Cut: Fitted pattern, tailored for a trim, high-performance fit, but with built-in forgiveness and adaptive stitching.  
Mid Compression Feel: Just enough to feel secure and supported without too much squeeze.